How to Remove the Doors on a Jeep Wrangler & Gladiator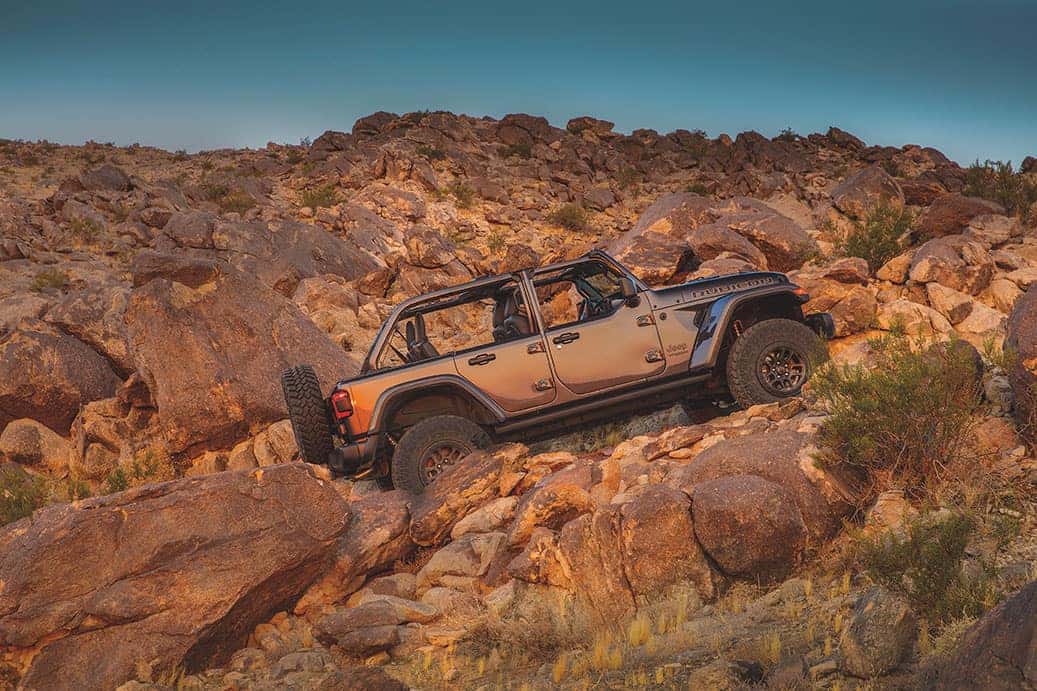 Jeep's open-air models offer a unique driving experience, bringing the outdoors in like only a Trail-Rated vehicle can. Built for tackling the toughest terrain, both the Jeep Wrangler and Jeep Gladiator are loaded with off-roading features. And now, as the weather starts to cool, weekend warriors are gearing up for their next great adventure!
If you're one of them, it's important to know how to remove Jeep doors properly. Read on to learn more, and remember, Miracle Chrysler Dodge Jeep RAM is here to help! Feel free to get in touch, or to shop our huge selection of new Wrangler and Gladiator models – revved and ready for your test drive!
Jeep Door Removal
Your Jeep's doors are simple to remove, requiring about half an hour and only a few tools that you likely already have in your box. In addition to providing a unique, open-air experience, taking the doors off also improves fuel efficiency by removing extra weight.
Before you get started, we recommend checking local laws to ensure you are in compliance. For instance, check that you still have rearview mirrors once the doors are off.
Here's what you need:
Torx wrench set
Gloves (optional but recommended!)
Rubber mallet (will make the job easier)
Once you've gathered your tools, follow these simple steps:
Fold in your mirrors.
Roll down your windows to protect the glass.
Remove the black safety strap on the inside of the door jamb.
Unplug the wiring and power cables.
Remove the nuts and bolts from the door hinges.
(Note: Be careful with your wrench to avoid damaging the paint. And DO NOT stick your finger in the hinges.)
Lift the door up and off your Jeep
(Note: It may help to reach in and grab the armrest as you pull the door up.)
Store the door in a dry, clean, safe place to prevent damage.
Repeat for remaining front and rear doors.
It's really that simple! But if you have any questions, don't hesitate to ask! Here at Miracle Chrysler Dodge Jeep RAM, our customer service team is always here to help.
Tips to Remember
Here are a few helpful hints to make removing the doors of your Jeep even easier:
Park on a level surface.
Keep a tight hold on the door when removing/installing the door strap.
If possible, remove the doors at home so you have a safe place to store them.
Check the forecast before you remove the doors to avoid performing the process in inclement conditions.
Keep a tool kit handy.
Be very careful to avoid damaging the paint.
Wear gloves to protect your fingers.
Trust Your Local Jeep Dealership in Elverson, PA to Help!
While removing your Jeep's doors is a breeze, our Service Center is here to handle the rest! From routine maintenance to more complicated repairs, our certified technicians have you covered. We know your Jeep inside and out, and can answer any questions you may have.
Looking for a new Jeep near you? Check out our selection of new, in-stock Jeep models – like 2022 Jeep Wranglers, Gladiators, Compass, Cherokee, and more! If you're looking for a specific model, like the Jeep Wrangler Unlimited Sahara, just let us know! We'd be happy to place a custom order for you if your dream car isn't on our lot.
Plus, we have an incredible selection of used and certified pre-owned vehicles! If you're shopping on a budget, these affordable models are the perfect alternative to buying brand-new.
Miracle Chrysler Dodge Jeep RAM is conveniently located near Reading, right here in Elverson, PA! We're proud to serve customers throughout Chester County, Pennsylvania and beyond – so come see us today!